The ducks and chickens are laying more, the sun is shining, the birds are chirping, the frogs are singing loudly from the ponds around us .. the earth is coming alive again. It's one of our favorite times of the year. Living with 4 seasons is a beautiful experience for this Florida raised family. Spring is a wonderful reminder that God's Grace and Goodness is all around us.
And that there is always a chance for a fresh new start!
Our little pullets are now laying hens, adding a beautiful array of colors to our egg cartons! It's like an Easter basket every day!
If you'd like to grab some eggs, I deliver to drop locations off I-75
from Knoxville to Chattanooga. Let me know if you'd like some!
1 dozen Chicken $5
1 dozen Duck $6
You can also find our Duck eggs at Nutrition World in Chattanooga
Did you know that duck eggs are AH-Mazing at adding bounce, fluff and airiness to your baked goods?! ESPECIALLY your breads! I've also been told our duck eggs make for a delicious creme brûlée and homemade egg noodles. Duck eggs make for taller and more springy cakes and cupcakes as well.
Give them a shot! You won't regret it!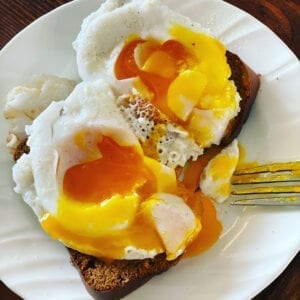 GUESS WHAT'S BACK ON THE FARM!!
PIGS!! When we don't have them on the farm we always feel like something is missing! We just aren't complete without our pigs here!
We will pick up the next set of 8 in the next week!! 3 of them are sold already – if you are interested in a pork share – you will want to contact me ASAP to reserve yours! Please see below for all the details on these big boys.
Our next bunch will be available for your freezer September 20, 2021. If you're interested, I am collecting deposits now.
**Please know these prices are subject to change based on the cost of feed at the time of raising the pigs**
-You have the choice of half or whole hog-
Price break down:
*$125 Deposit to Jaros Family Farm buys your piglet
*$4.50 per lb of hanging weight goes to Jaros Family Farm
In addition:
*You will pay butcher a standard fee of $50 at pick up
*Butcher charges .60 per pound for paper wrapped or .70 per pound vacuum sealed and $2.00 for smoked bacon
Depending on the cuts you choose and what you choose to take of the pig, for example the fat, feet, head, etc. will determine how many pounds goes into your freezer.
*Commercial cuts equal about 66% of hanging weight.
~Our last 4 ranged from 280-310 hanging weight. To give you a ballpark idea – but truly we never know how much they will weigh.
*You will work directly with the butcher to request your cuts and all that you want of the pig.
You will pick up your pork straight from:
Waldrep's Meat Processing
191 Pine Mountain Ln
Ellijay, GA
706-636-1711
*If you are located north of Athens, TN – we can discuss an on the farm pick up for the day we pick it up and bring it back. I will note – we do NOT have freezer space to hold the meat, we would need it to be picked up the exact day we return to the farm with it.
These are Berkshire Heritage breed pigs. We rotate them mostly through woods & our newly growing pasture frequently to keep them clean, cut back on parasite load, mites and for new clean ground and fresh nutrients. They are fed freshly milled, no filler, non-gmo feed, managed as holistically as possible. They enjoy scraps from our kitchen which include produce from a local organic farm. We do not use medication of any kind injected into them or fed orally, unless life or death presents. We manage pig mites (very normal for pastured pigs) with essential oils and apple cider vinegar. We raise them to the best of our ability to be as clean as possible. We eat this food too and expect no less for our family or yours.
We feed them Non-GMO freshly milled grain from Edwards feed in Lebanon, TN. It is filled with fresh, rich nutrients that show through in our animals. The farmers that provide the grain to the mill are not certified organic, but they use practices as close to organic as possible. It is not a pelleted feed, which means it does not require fillers to bind the feed together to form the pellets. It's 100% fresh goodness in addition to all of their foraging, fresh air and sunshine!!